Commissioning & Training Waterslides & Aquatic Play Units
Posted: May 22, 2018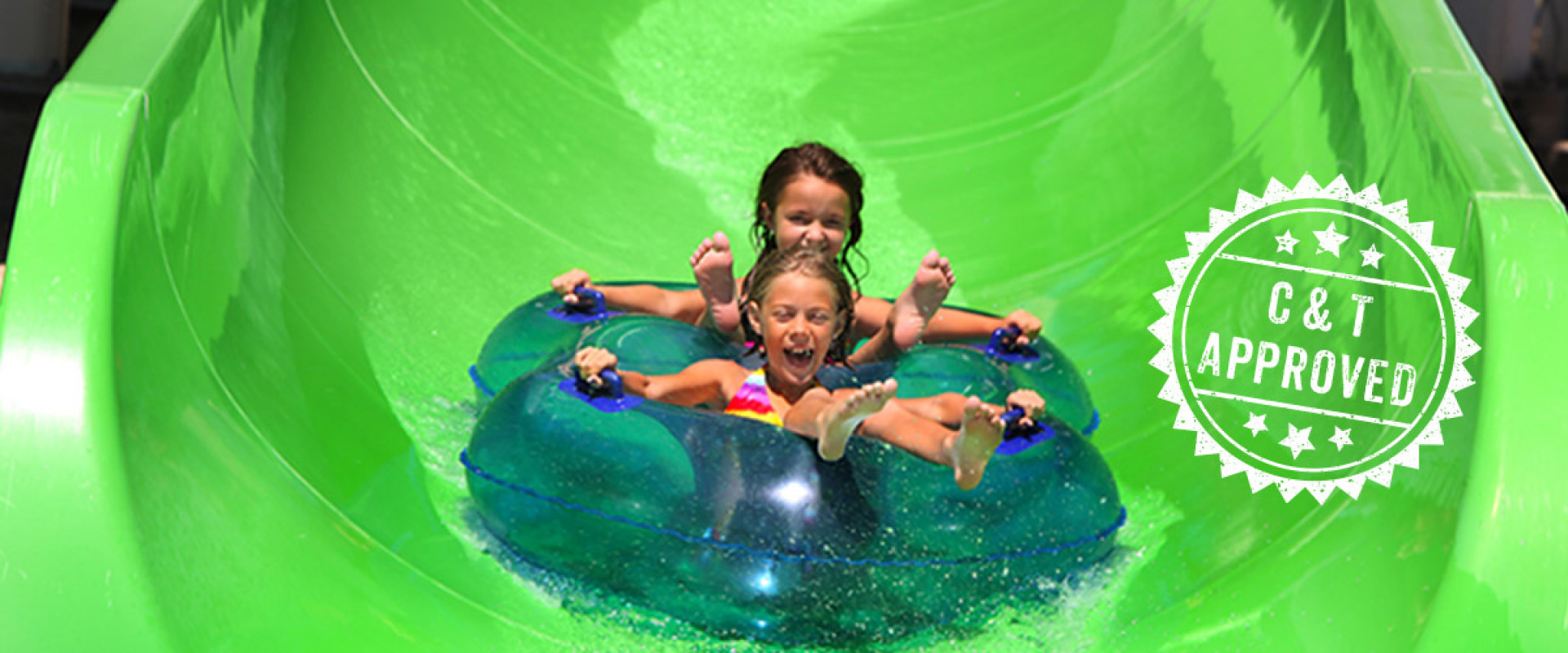 It's the most wonderful time of the year. Like retail loves the holidays, every industry has their favorite time of the year. As a waterslide manufacturing company, one of our favorite times of the year is early spring, otherwise known as C&T time (commissioning & training). For outdoor waterparks in most areas of the country, opening day is set for Memorial Day weekend. C&T time means another summer season is just a few weeks away, and the Splashtacular® team is visiting municipal and privately-owned waterparks around the country to commission waterslides and aquatic play units, as well as train park staff on equipment safety, features and benefits. Commissioning Waterslides and Aquatic Play Units into Active Duty Commissioning waterslides and aquatic play units is a matter of safety and quality control. Splashtacular sends out a qualified representative to perform a complete inspection of the equipment from the ground up. It starts with a dry walk. We inspect the waterslide or play unit from the bottom all the way to the top searching for any imperfections. We also inspect the entire tower, checking bolts and connections to make sure the structure is safe and sustained no damage during the installation phase. If we find anything askew, it's documented and corrected. With the dry walk complete, the water is turned on. We check for any leaks and take photos, but most importantly, we ride the waterslides. We want to be sure it performs and is as thrilling and safe as promised. Once the waterslide and/or aquatic play unit passes the quality control phase, we sign a certification letter verifying that the equipment passes our stringent evaluation and is safe for the public. Not only is it verified safe, but also that the waterslide and/or play unit was installed to specification. It's our way of triple checking to ensure the equipment meets our licensed and certified professionals' design intent and follows the ride path analysis created using our proprietary software, Splashworx®. Training on the Ins and Outs of Our Waterslides and Play Units for Guest and Operational Safety This isn't a hand-over-the-manual type of training. This is hands on and involves owners, managers, operations teams, staff and lifeguards. We may be the world's innovators of fun, but we take safety and operational training seriously. Get ready to get wet! Our training includes riding the waterslide and/or playing on the aquatic play unit so staff and lifeguards become familiar with every aspect of the equipment. We review all the features of the equipment, as well as the benefits so everyone has the confidence to discuss them with guests. When the training is complete:
Staff and lifeguards know how to keep guests safe while having fun
Operations team knows how to keep the equipment in top working order
Owners know how to maximize their investment
Our Job Is Answering All the "What If's?" That's what we do, every day, not just during C&T time. Splashtacular has designed, manufactured and installed waterslides and aquatic play units in thousands of waterparks since 1994. All of that expertise and care is what makes our C&T process successful – regardless of if it takes place in early spring or any time of year.