DownUnder™
Prepare for launch. Six slides. Six launch modules. Over six stories tall. Six times the fun. DownUnder water slide is an unprecedented attraction with six individual 'DrenalineDrop™ launch modules arranged around the perimeter of the platform, riders watch each other while anticipating their turn.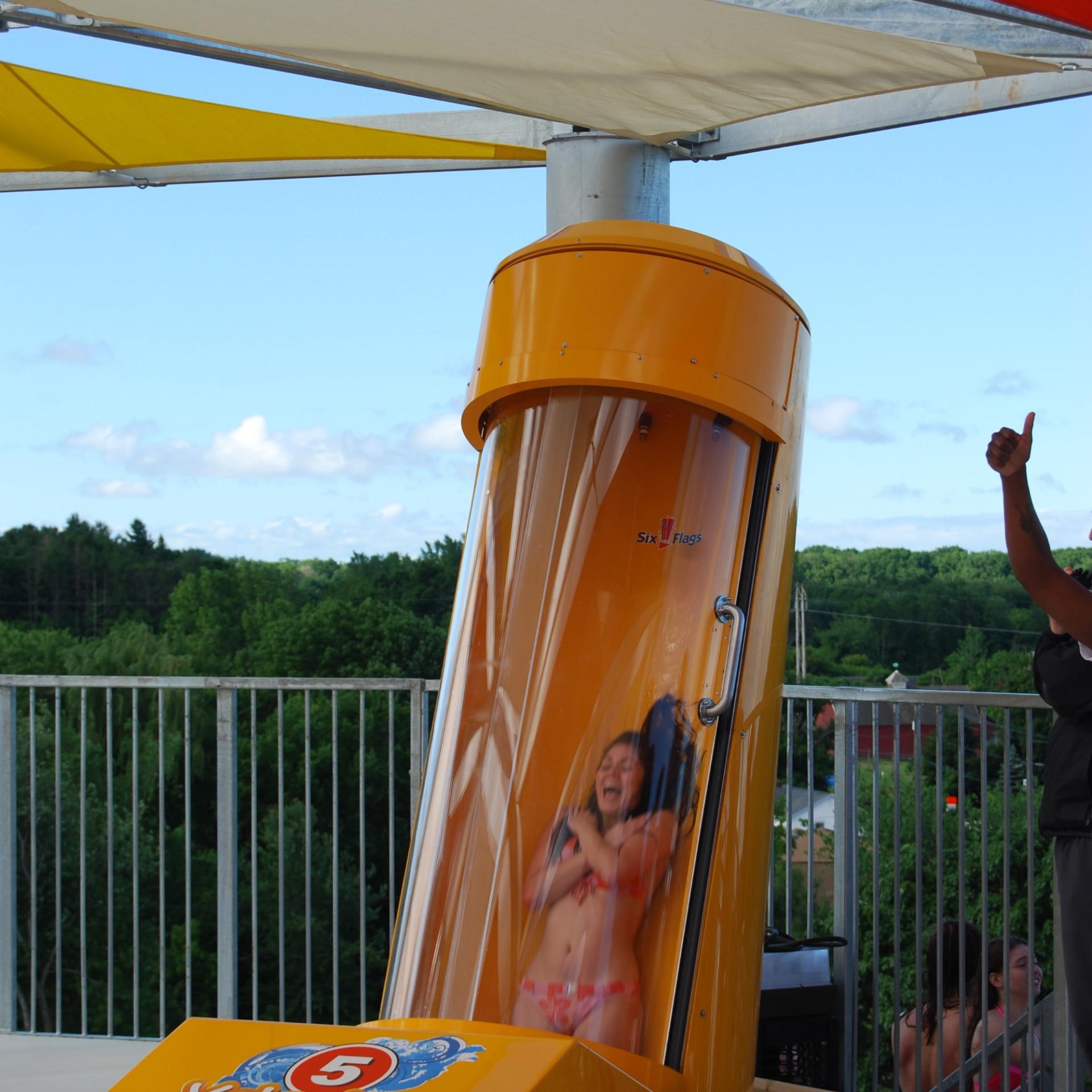 Hearts race… who will drop first? When the launch button is hit, the floor drops out beneath each of the riders, launching them down near-vertical enclosed body slides. The six slides twist and turn for over 255 feet, each taking a different path to the bottom.
Highlights
Tower Height: 64'
Footprint: 88' x 120'
No pool required
Unique configuration can accommodate any number of slides
Ride capacity: 360
riders per hour
Our protective coating, KEEP IT SHINY, dramatically extends our products' original color and gloss by years so they will look just as glossy and colorful as they did when they were installed.
Proprietary tread keeps stair surfaces dry via T-grating style step with sealed lower cavity. Risers have 1" relief and each tread riser nests into the adjoining one for perfect alignment. A non-skid tread surface grips wet feet. IBC compliant with sloped and closed risers.
Nothing on the market met our picky demands, so we developed our own proprietary design software, Splashworx. Design tweaks and changes take seconds, not hours. That's more time for amazing designs, versatility and collaboration.
Finite ride path analysis predicts what was once unpredictable by examining riders' weights and eliminating guesswork for the smoothest, fastest ride possible.
With 188 different colors, you're sure to find a scheme that fits with your current theme and stands out from other parks. Mix and match the inside, outside and alternate sections on waterslides with translucent bands and sections.