Multi-Slide
Introducing our exhilarating multi-slides, where the fun is multiplied!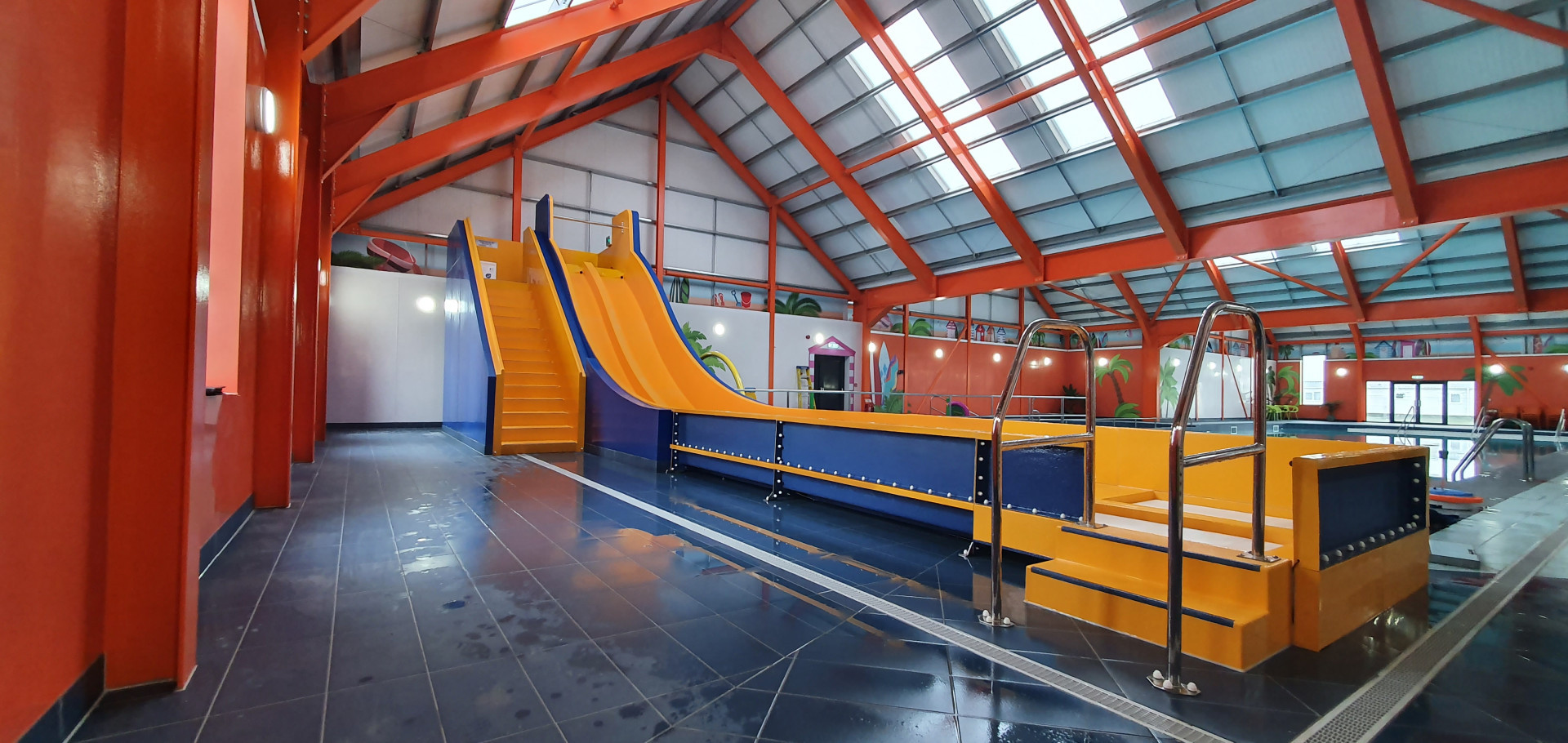 Our multi-slides offer an exciting and diverse water slide experience like no other. Featuring multiple lanes, riders can challenge their friends and family to a thrilling race to the finish line. With twists, turns, and drops, these slides provide an adrenaline-pumping adventure for all ages. Crafted with the utmost care and precision, our multi-slides ensure a safe and exhilarating ride every time. Whether you're seeking a competitive experience or simply want to enjoy the excitement together, our multi-slides are designed to deliver non-stop fun and lasting memories. Get ready to slide into a world of excitement with our incredible multi-slides!
Highlights
Our protective coating, KEEP IT SHINY, dramatically extends our products' original color and gloss by years so they will look just as glossy and colorful as they did when they were installed.
Proprietary tread keeps stair surfaces dry via T-grating style step with sealed lower cavity. Risers have 1" relief and each tread riser nests into the adjoining one for perfect alignment. A non-skid tread surface grips wet feet. IBC compliant with sloped and closed risers.
Nothing on the market met our picky demands, so we developed our own proprietary design software, Splashworx. Design tweaks and changes take seconds, not hours. That's more time for amazing designs, versatility and collaboration.
Finite ride path analysis predicts what was once unpredictable by examining riders' weights and eliminating guesswork for the smoothest, fastest ride possible.
With 188 different colors, you're sure to find a scheme that fits with your current theme and stands out from other parks. Mix and match the inside, outside and alternate sections on waterslides with translucent bands and sections.