Kiddie Slides
Introduce your little ones to the joy of water sliding with our kiddie slides!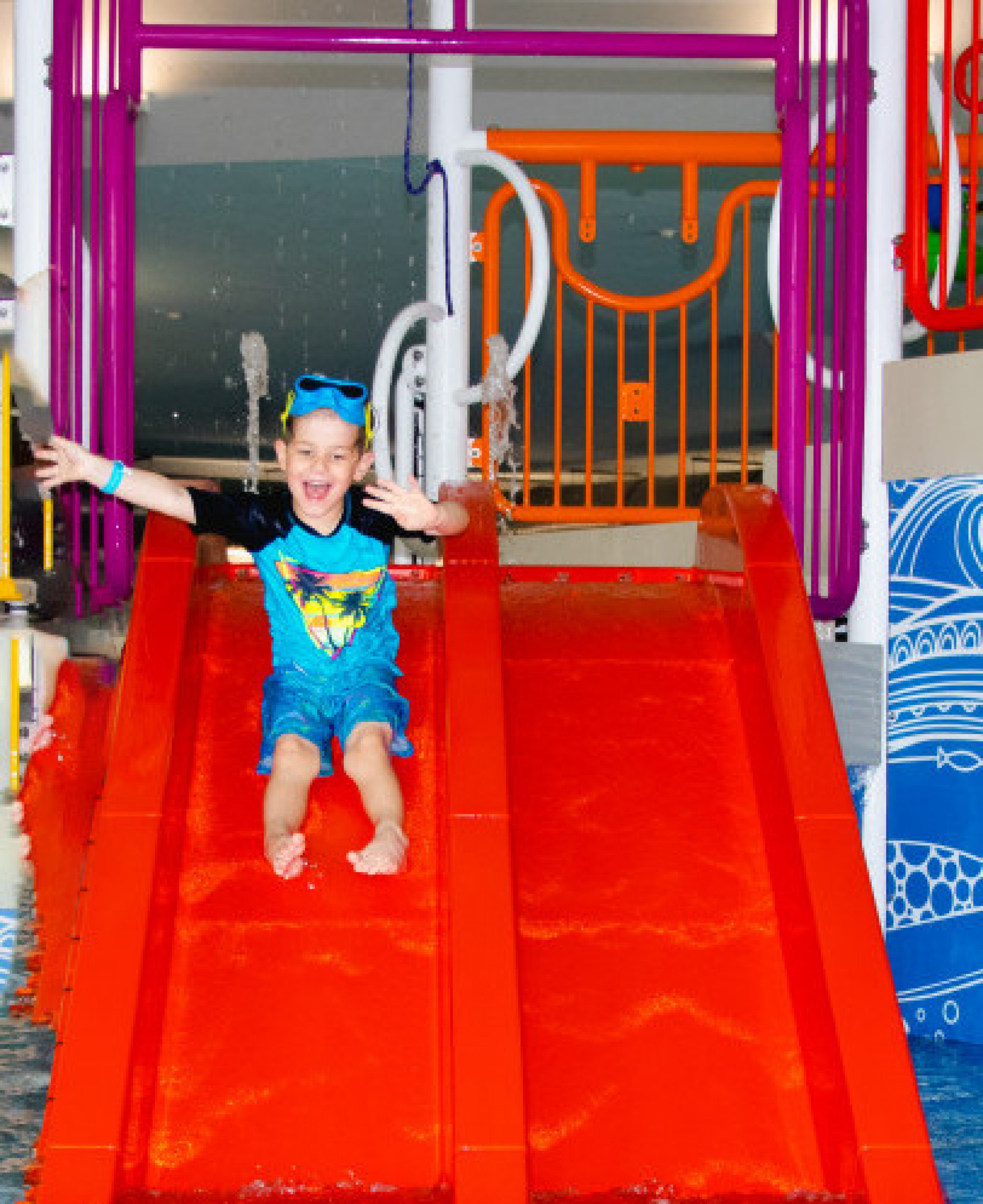 Designed with safety and fun in mind, these slides are perfect for young adventurers. Let their imagination run wild as they glide down gentle slopes and splash into shallow pools. Our kiddie slides provide a safe and thrilling experience that will keep them entertained for hours. Whether racing solo or challenging a friend on the dual racer option, these slides encourage friendly competition and endless giggles. Watch their faces light up with delight and create cherished memories on our exciting kiddie slides.
Highlights
Typical Lengths 10' - 30' [3 m x 9 m]
Average Slopes 12°
Water Requirements 10-20 GPM [38-76 LPM]
Our protective coating, KEEP IT SHINY, dramatically extends our products' original color and gloss by years so they will look just as glossy and colorful as they did when they were installed.
Proprietary tread keeps stair surfaces dry via T-grating style step with sealed lower cavity. Risers have 1" relief and each tread riser nests into the adjoining one for perfect alignment. A non-skid tread surface grips wet feet. IBC compliant with sloped and closed risers.
Nothing on the market met our picky demands, so we developed our own proprietary design software, Splashworx. Design tweaks and changes take seconds, not hours. That's more time for amazing designs, versatility and collaboration.
Finite ride path analysis predicts what was once unpredictable by examining riders' weights and eliminating guesswork for the smoothest, fastest ride possible.
With 188 different colors, you're sure to find a scheme that fits with your current theme and stands out from other parks. Mix and match the inside, outside and alternate sections on waterslides with translucent bands and sections.